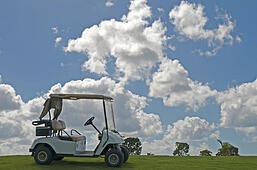 I posted on this in early August but a got a call from one of our Music Festival Insurance clients the other day about a piece missing from his Festival Insurance so I thought it was worth talking about again. He had just received a bill from one of the several companies he rented equipment from for his festival. It seems there was some damage done to a tent that he rented. Unfortunately, I had to tell him there was no coverage.
Most Festivals and Events purchase Liability Event Insurance but forget that sometimes they also need coverage for property (either their own or rented property). Most equipment rental contracts specifically state the person renting the equipment is "responsible for loss or damage". But… they don't also say the person renting the equipment must insure it and so that piece of the puzzle is often overlooked. It seems pretty obvious when I put it in black and white but not so much so when you are planning, organizing and insuring an event.
We always try to discuss the need for Leased and Rented Equipment coverage with our clients but often they don't see the need or don't want to incur the expense. My advice is this; let your insurance broker review your rental agreements and the cost of the equipment you are renting. He or She can then let you know the following:
The level of your responsibility
An Estimate to insure the Leased or Rented Equipment
The difference between insuring it on your own and purchasing from the rental company (if that's even available)
How much you are risking by not insuring it
We have clients renting anything from Generators valued at $100,000 (or more) to walkie talkies valued under $100 so the downside for each Festival or Concert is different. We see more losses to property than anything else so I encourage you to put this on your radar and discuss it with your broker and consider adding the coverage to your Festival or Event Insurance policy.