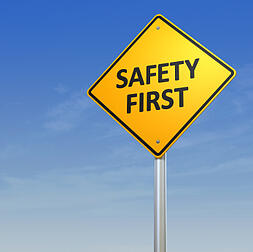 Event Insurance is not the only thing that goes into planning a safe festival or event. Having a solid Safety Plan in place is a key to protecting your spectators, performers, volunteers & employees. We work with very large and very small events and everything in between and this seems to be a sticky subject for most. The large event producers often have a Safety Plan in place but just as often don't follow it or don't take it seriously. Small event producers claim that they don't need a Safety Plan or that it's too difficult to create a plan for a small event.
Whether your Safety Plan is 1 or 100 pages make sure you have one. Make sure all volunteers and employees have read it. Make sure they all understand it. And make sure everyone is on the same page about how to protect people and property and the importance of that. Make sure that there is enforcement from management on down.
Your Safety Plan may be one page of bullet points or a comprehensive manual but an effective Safety Plan should address the following parts of the event:
Planning Stage: this includes venue choice & design, mix of employees and volunteers needed, selection of contractors including the stage, lighting and sound companies, etc.
Set Up (Loan In) Stage: this includes the delivery and installation of the equipment (i.e. stages, seating, etc.), set up of vendor's booths, public access and performer's access, etc.
The Event: this includes crowd management, performer welfare, emergency response, contingency plans, etc.
Take Down (Load Out) Stage: this includes the safe removal and transportation of equipment, organizing vendors and contractors, waste disposal, etc.
Debriefing Stage: this includes reviewing the process, analyzing indicants, planning for the future, etc.
Taking care of others entails more than just putting Event Insurance in place. As an integral part of your organization a safety policy will demonstrate to the public that your event is committed to making sure that everyone has the best experience possible. This is part one of a 6 part series so please check back to see the details on each stage of Event Safety Planning.