It's a quiet time of year for Music Festivals. This is the time of year most of our Festival and Event clients hunker down and do a lot of planning. To that end I've been receiving a lot of calls lately about Festival Insurance and the various elements of Event Insurance. So, I thought it might be a good time for a quick review.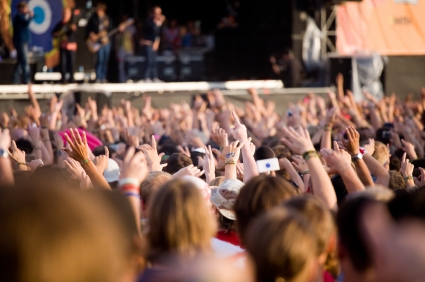 5 Basic Event Insurance Coverages to Consider:
1) General Liability Coverage: Yep, this is the obvious one and the most common type of coverage that festival and event producers purchase. General Liability Insurance provides coverage for circumstances where the festival or event (including owners, employees, volunteers, etc.) are legally responsible for injury to someone and/or damage to someone's property.
2) Property Coverage: This one is often either ignored or overlooked… If you own property or you rent or lease property from others you might want to consider purchasing Property Insurance to cover damages to and theft of that property. Many of our festival clients include this as part of their Event Insurance package because they often rent large generators, tents, golf carts, etc.
3) Volunteer Accident Coverage: The coverage in the General Liability policy is often limited for volunteers and most producers do not purchase Workers Comp for volunteers so this can be a tricky area. For a complete explanation you can download our free report "Volunteer Medical Coverage 3 ways". But the simply solution to protect volunteers in the event of an accident is to purchase a Volunteer Accident Insurance Policy.
4) Weather Insurance: Is your event outside? If your festival or event gets a significant amount of its income from gate receipts and you think that those receipts could decline if the weather is bad then you might want to explore Weather Insurance. It can be pricey but it's easy to get premium quotes so ask your broker about it.
5) Event Cancellation: Who's playing at your event? Is it a big name? Is it someone who has cancelled before? Are there any aspects of the venue, town or time of year that might cause you to cancel your event? Is there any chance that transportation to your event could be interrupted? These are all questions that you should consider in order to decide if Event Cancellation Insurance might be a good idea.
These are the down and dirty elements of Festival and Event Insurance but by no means a comprehensive list. Considering these should help put you on the right track to purchasing the coverage that is best for your event. For more details you can check out our other blog posts, our free guides page, or give us a call or your current broker a call